Sans Souci Fine Crafts Gallery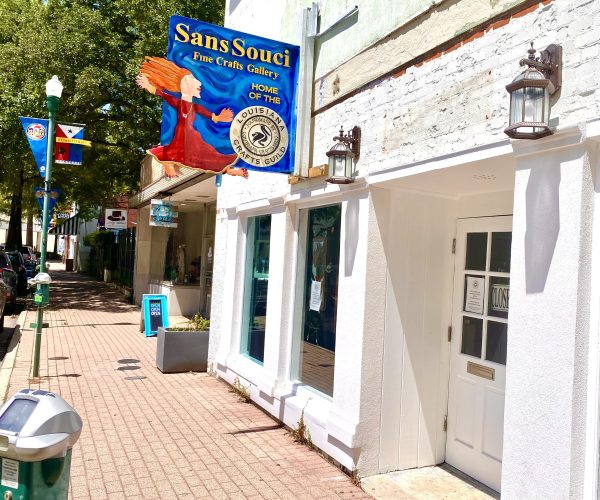 NOW OPEN!
The flagship gallery of the Louisiana Crafts Guild, Sans Souci Gallery has been a part of downtown Lafayette's arts scene since 2001. Now in an expanded space on Jefferson St, Sans Souci features the finest in Louisiana ceramics, fiber, glass, jewelry, metal, photography, printmaking, painting and wood. Sans Souci has been  voted one of Southern Living's best places to shop in the South!
GALLERY HOURS
Wednesday – Saturday 11am to 5pm
Open the 2nd Saturday of every month until 8pm for Artwalk
Sunday 9am to 2pm
LOCATION
551 Jefferson St., Lafayette, LA 70501
E-MAIL: terry@louisianacrafts.org
PHONE  (337) 266-7999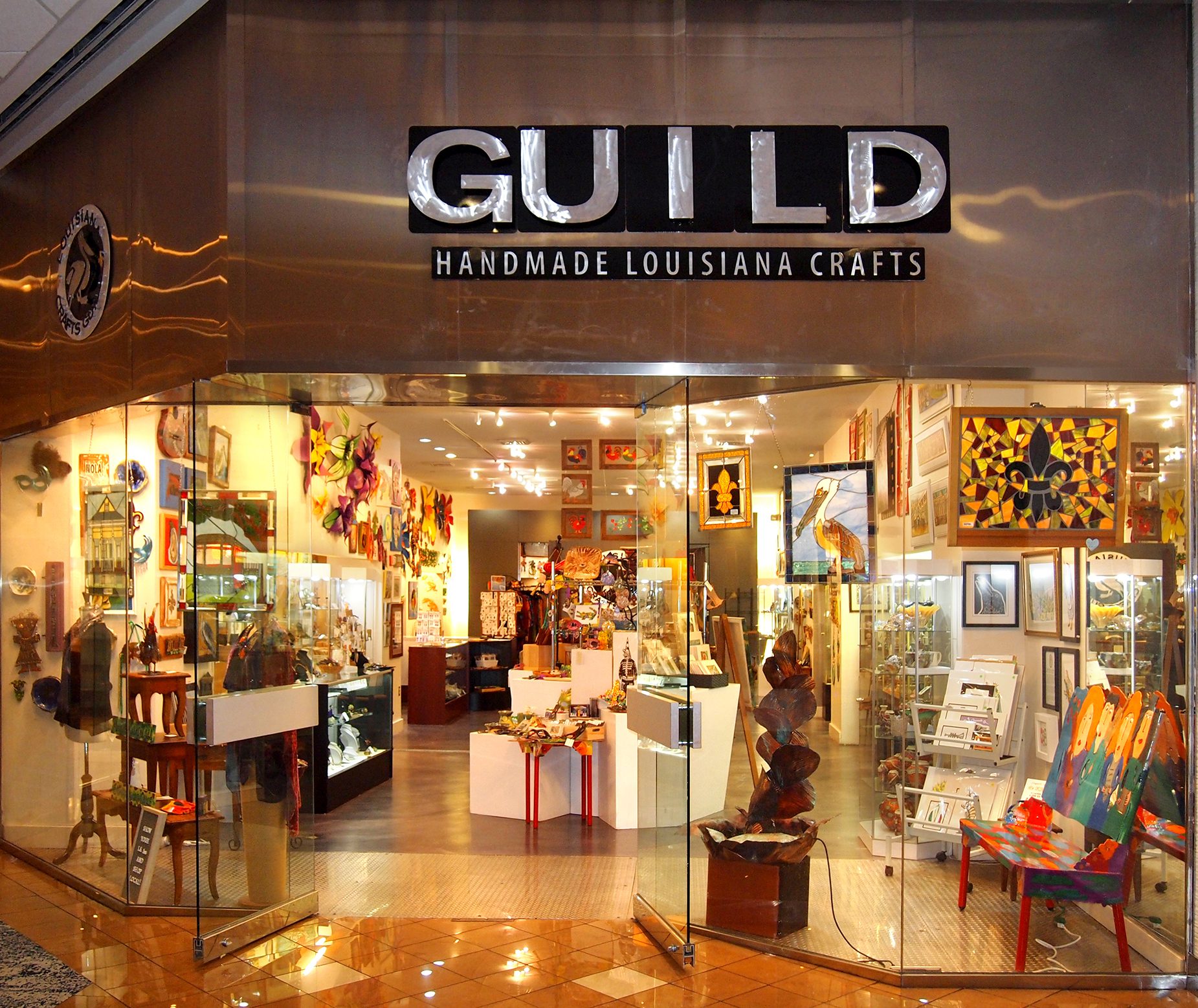 Now open in Canal Place, a new gallery for the Louisiana Crafts Guild featuring fine handmade crafts made by Louisiana artists.
With a little bit of everything from jewelry, wearables, housewares, furniture, and decorative crafts, La GUILD is a one-stop shop for unique and locally made items. Over 95 artists from across the state share their work in our shop.
The Louisiana Crafts Guild is a juried organization of Fine Crafts Artisans located throughout the state of Louisiana and the southern region of the United States. The non-profit Guild strives to professionalize the craft industry in an environment which encourages creativity and the sharing of member expertise, and is focused on "legitimizing" the craft industry and supporting a lucrative income for its members.
If you're traveling to Lafayette, Louisiana, check out our sister gallery Sans Souci Fine Crafts Gallery for more handmade crafts!
GALLERY HOURS
Monday – Saturday 11am – 7pm
Sunday 12pm – 6pm
LOCATION
333 Canal St Store 205, New Orleans, LA 70130
Located on the 2nd Level of Canal Place
E-MAIL: riley@louisianacrafts.org
PHONE  (504) 592-7633
Coca-Cola Studio at Acadiana Center for the Arts
GALLERY MANAGER Jaik Faulk
GALLERY HOURS
Closed Sunday & Monday
Tuesday – Saturday 9am – 5pm
LOCATION 101 W. Vermilion St, Lafayette, LA 70501
E-MAIL  jaik@acadianacenterforthearts.org
PHONE  337-233-7060
River Oaks Square Arts Center
GALLERY MANAGER  Rachael Dauzat
GALLERY HOURS
Closed Sunday and Monday
Tuesday – Friday 10am – 5pm
Saturday 10am – 2pm
LOCATION  River Oaks Square Arts Center, 1330 Second Street Alexandria, LA 71301
E-MAIL  rd@RiverOaksArtsCenter.com
PHONE  (318) 473-2670